Can You Find Different Types Of Apartment Buildings In Sylvania?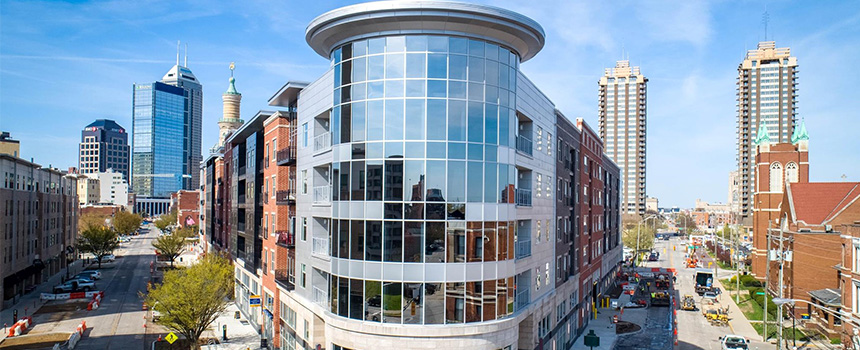 If you're looking for a new home, you'll likely find different types of apartment buildings in Sylvania. Most fall into one of three classifications: high-rise, low-rise, and mid-rise. But which type of property is best? Learning the pros and cons of each choice will help you determine what type of apartment you would like to move to.
The Advantages And Disadvantages Of High-rise Apartment Buildings
High-rise apartment buildings generally have ten stories or more. You'll see them in the heart of the city where their verticality allows them to lodge many occupants within a small footprint. Those who enjoy living in high-rise apartments like them for the following reasons:
High-rise structures provide the best views of Sylvania.
You find them in the heart of town just a short walk to stores, dining, and nightlife. A great deal of high-rises even feature eating options or shops on the first floor.
They can lessen your travel time if you work or go to school downtown.
High-rise buildings have elevators, so you never have to take the stairs.
When living in a high-rise, all of your fellow Residents reside in the same place. This can provide a greater impression of community as you chat in the hallways or when taking the elevator. You could also enjoy the attention of a concierge or porter.
Although it has many benefits, habitating in a high-rise isn't for everyone. Living in an urban high-rise is enjoyable and exciting for some people, but there's a good chance you won't like it if you need space and solitude. Heading out to work or school might also require a bit more time when residing in a multiple-story structure, and an urban center may have a scarcity of convenient parking. Finally, high-rise apartments can be smaller to be able to accommodate more living quarters into a restricted quantity of space.
The Advantages And Disadvantages Of Low-rise Apartment Buildings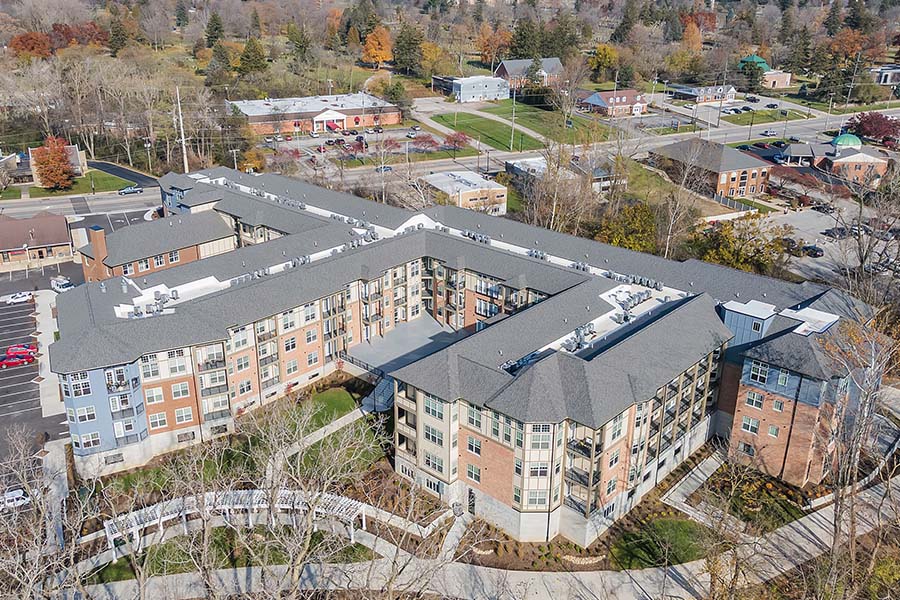 When it comes to different types of apartment buildings in Sylvania, low-rise or also known as garden-style options are in sharp contrast tohigh-rises. They typically have four or fewer floors and are situated away from the city center. You often see many low-rise structures at one complex with an abundance of space surrounding them.
You're probably wondering: Why should I think about a low-rise option instead of other types of apartment buildings in Sylvania?
Low-rise apartments feature more residences on the lower level, providing simpler entry to and exit from the building.
Low-rise buildings usually have more [parking spaces for tenants and visitors.
There's additional exterior room to explore if you have a dog or an inclination for nature views outside your window instead of a bustling city street.
You'll live in the relative tranquility of the suburbs.
You share hallways and common spaces with not as many tenants and enjoy more seclusion.


However, not all people wants these perks. If you prefer the excitement and entertainment of urban living, a quiet suburban low-rise property won't fit your needs. Based on where you go to school or work, you may have a long drive from your low-rise building as well.
The Pros And Cons Of Mid-rise Apartment Buildings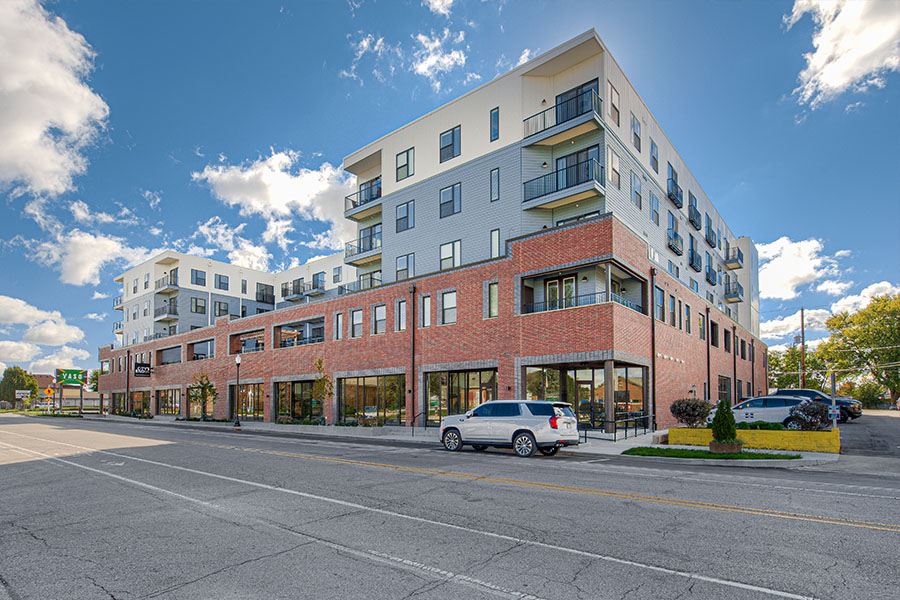 Mid-rise apartment buildings consist of between five and nine levels. You'll see mid-rise apartments in both urban and residential areas, so they combine the benefits of other types of apartment buildings in Sylvania:
If you find a mid-rise apartment in outlying areas, you'll benefit from a quiet community and exterior area combined with the fellowship of habitating in a larger building.
In a mid-rise apartment in the center of Sylvania, you won't have as many occupants as a high-rise but you may still relish in bustling city life.
Still Not Sure The Type Of Apartment Building You Prefer? Take A Tour Of Lovely SOMO Flats
At SOMO, we combine an enticing property with a desirable area to offer an incredible place to live. Call 419-843-0855 or schedule a tour to see our spacious apartments and impressive amenities for yourself.