Wildwood Perserve Metropark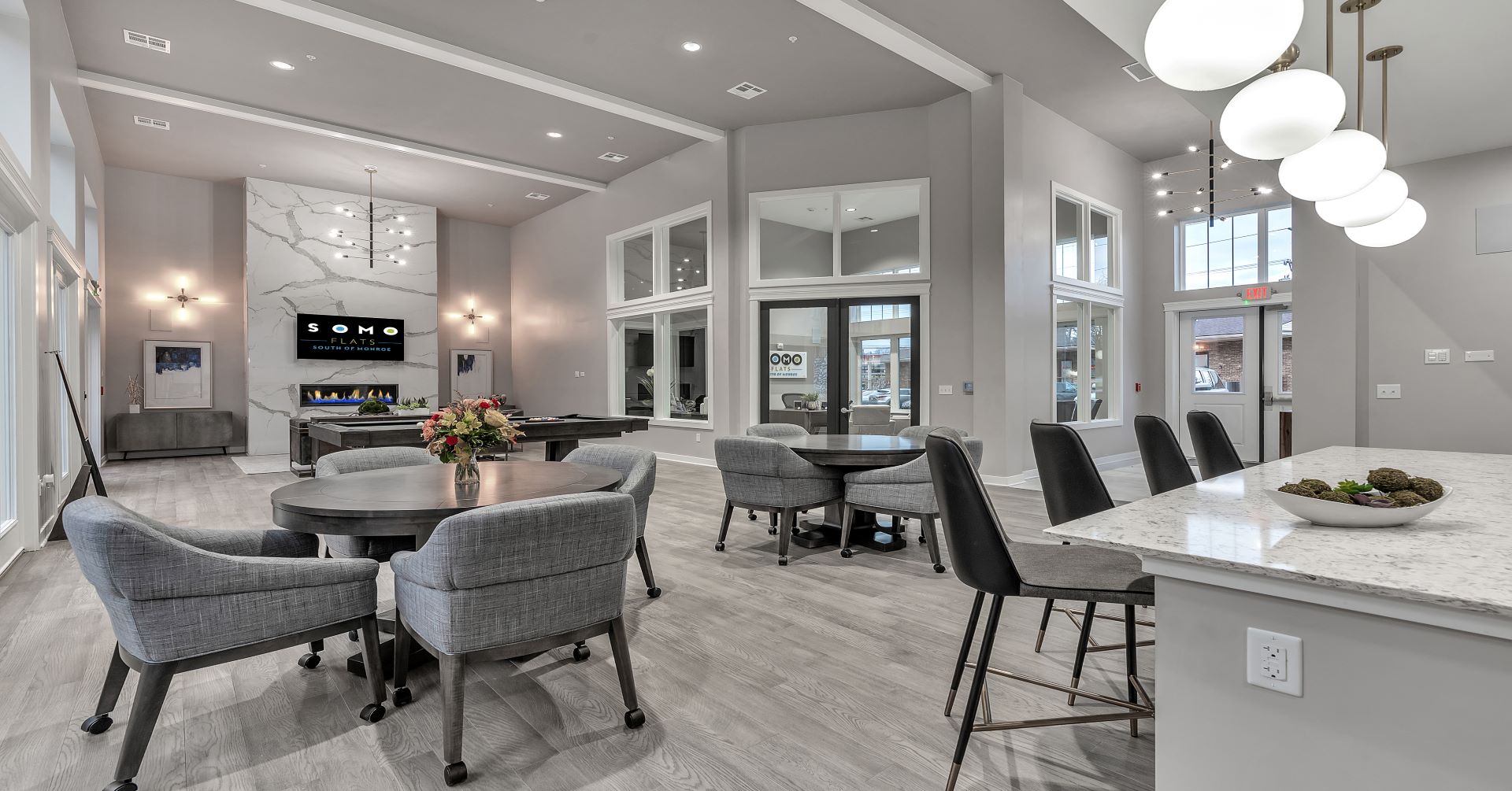 When you're in the market for a lively, walkable apartment community to make your home look nowhere else than SOMO Flats. Built in the heart of Sylvania, our deluxe units offer unbeatable convenience, with instant access to a wide variety of luxuries such as pool and fitness center
Enjoy the Outdoors
A few of the countless advantages of living at SOMO Flats is the walkable access to fresh air and outdoor attractions such as Harroun Park and Lourdes University. Take a stroll through the Wildwood Reserve Metropark, enjoy a picnic with family, or go for a sprint on the trail. With so many things to do and outdoor spaces to explore, you'll always have options for staying active and enjoying the natural beauty of your community.
Premier Location
A big perk of creating a home at SOMO Flats is the desirable location. Our luxury apartments are situated right in the middle of Downtown Sylvania, giving you quick access to all the amenities and attractions of this emerging community. Regardless you're looking for a fabulous restaurant, a warm coffee shop, or a popular bar to meet up with friends, you'll find it all just a brief walk from your front door.
Call SOMO Flats For Your Next Luxury Apartment
SOMO Flats offers the perfect mesh of convenience, community, and accessibility. With an ideal location in the middle of Downtown Sylvania. SOMO Flats apartments provide you with fast access to amazing amenities and attractions that make Sylvania such a great city to live in. Check out our floor plans or schedule a tour.