Luxury Apartment Living Close to Downtown Toledo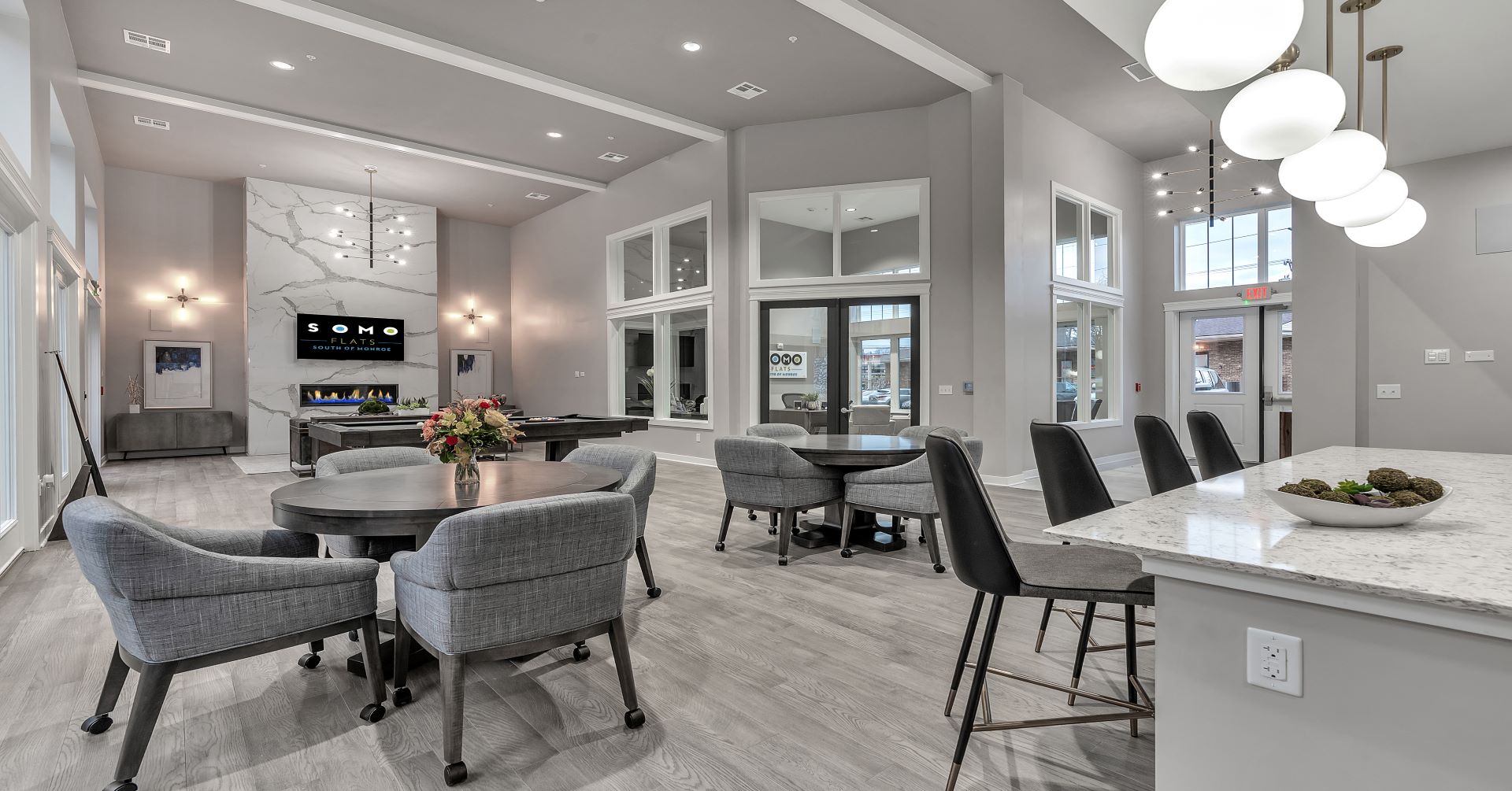 Living Just Minutes from Downtown Sylvania at SOMO Flats
Are you looking for a place to call home that offers the best of both worlds? Look no further than SOMO Flats. Located just 25 minutes from downtown Indianapolis, Sylvania is a charming community that offers the perfect blend of small-town living with easy access to the big-city excitement.
Short Commutes and Easy Access
For those who work or play in downtown Sylvania, living at SOMO Flats means a shorter commute and more time to enjoy all the city has to offer. With easy access to major highways and public transportation, getting to and from downtown is a breeze. And when the workday is done, you can quickly return home to the peace and quiet of Sylvania.
Small-Town Charm With Big-City Convenience
Living at SOMO Flats isn't just about convenience. The community of Sylvania offers a wealth of small-town appeal. From local shops and restaurants to community events and festivals, with parks that are just a stone's throw away, there's always something to do.
Call SOMO Flats For Your Next Luxury Apartment
So if you're looking for a place to call home that offers the best of both worlds, look no further than SOMO Flats. With its prime location just minutes from downtown Sylvania and all the charm and convenience of Sylvania, this community truly has it all. Check out our floor plans or schedule a tour. and see why SOMO Flats is the perfect place to call home!