How To Reduce Noise In Your Apartment In Sylvania

Developing friendships with others in your building is a fantastic way to make yourself feel at home within your apartment community. One of the ways you can accomplish this is by being courteous and mindful of the amount of sound emerging from your unit. Here are a few simple ideas on how to reduce noise in your apartment in Sylvania and a couple bits of advice for coping with a loud neighbor.
Use Area Rugs As Apartment Noise Reduction Solutions In Sylvania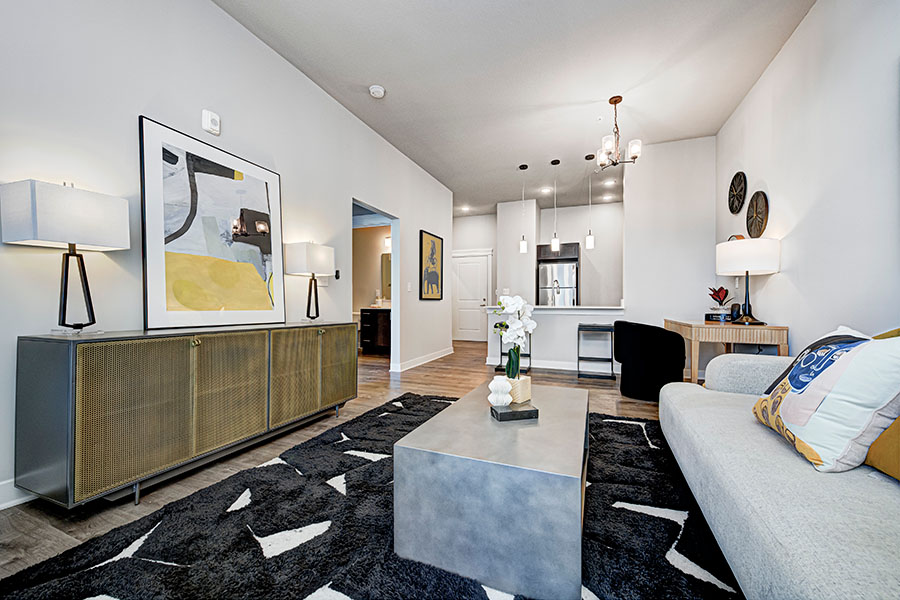 Even though it's understandable that you might fixate on the noise penetrating through your walls, it's wise to think about your flooring first. High heels or hard-sole shoes on top of laminate, hardwood, or other floors can be very loud. Have a heart and muffle those loud footfalls with an area rug. You could employ padding underneath and lower noise to a greater extent. Floor coverings are great apartment noise reduction solutions in Sylvania, and they are available in numerous colors, shapes, and sizes to fit your specific floor plan and decor.
Wall Art Can Help To Reduce Noise At Your Apartment In Sylvania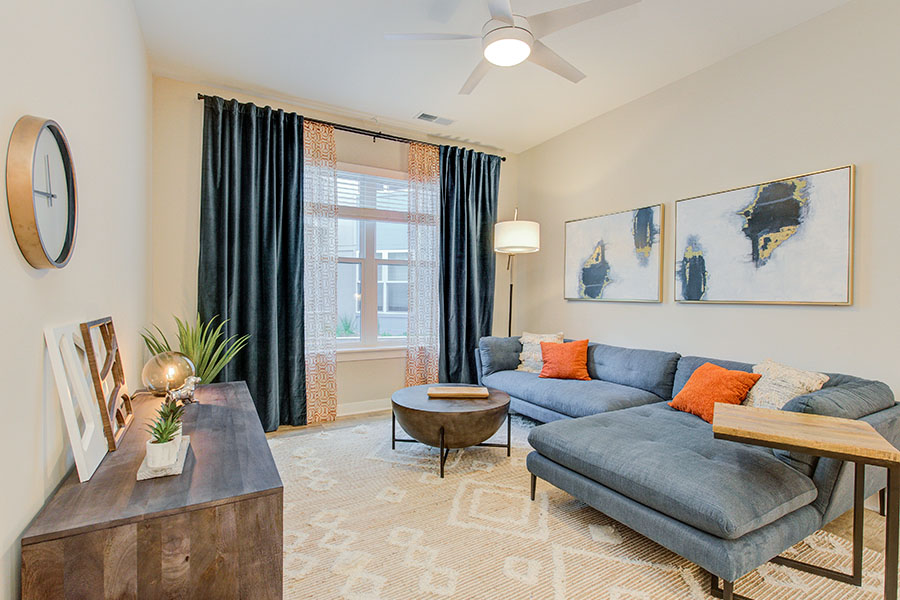 Your artistic flair and decorating style can actually help you reduce noise at your apartment in Sylvania. The large painting you adore is ideal for a wall you share with neighbors as it will help disperse sound both exiting and entering your apartment. Some other ideas to think over include fabric adornments and foam pieces. Get creative and enjoy the extra benefit of noise reduction.
Moreover, acoustic panels are a wise choice and perfectly suited for spaces like laundry rooms where you're not as focused on style. Your washer and dryer will produce a lot of noise. These acoustic tiles will help muffle it.
Think About The Impact Of Your Television And Speakers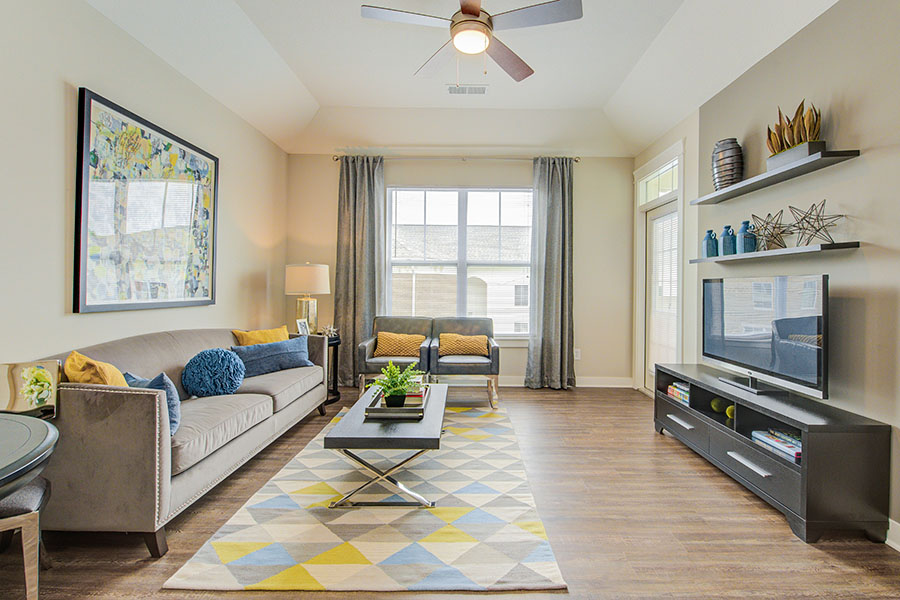 You appreciate the deep, clear tones emanating from your sound system, but your neighbors might not be quite as pleased. Be considerate of the direction in which the audio is directed. If possible, refrain from positioning speakers at the ground or toward a shared wall. Of course, keeping the audio at a sensible level after hours won't hurt either. If you're yearning for some high-decibel music or a in-person show, investigate some of the great entertainment alternatives in your region instead.
Suggestions For Dealing With A Noisy Neighbor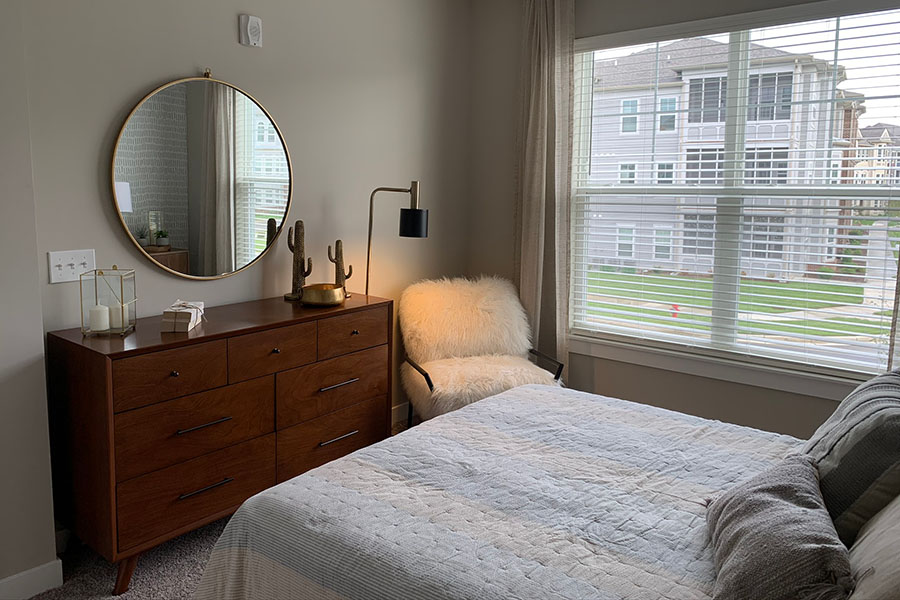 You now have ideas on how to reduce noise in your apartment in Sylvania, but what might you do in regards to a noisy neighbor? Here are a few simple tricks to help reduce the sound passing into your apartment.
Examine your doors and windows.These entry points also act as locations for sound to pass through. Examine the weather proofing and search for obvious spaces. If it ought to be addressed, speak with your repair team or ask if you are able to repair it on your own. Utilize thicker drapes on windows and a door stopper under your main entry to help reduce external noise.
Dampen the noise at walls you share. Heavier pieces of furniture might help lessen sound entering through a wall you share. Large dressers and bookshelves are excellent possibilities.
Avoid a confrontational approach. It may reach a point where you have to talk to your neighbor. Approaching them with kindness instead of hostility is typically a smarter and more constructive strategy.
Let the office team know about the problem. When noise becomes a persistent concern, please advise the management team. The office staff are able to address the situation and offer you a solution without a face-to-face confrontation.
Find Your Peaceful Retreat At SOMO Flats
Are you ready to discover your new home in a welcoming environment with the popular amenities you want? Contact SOMO Flats today. Simply place a call to 419-843-0855 or schedule a tour to get started.