Spend More Time Outside With These Apartment Patio Ideas In Sylvania

Even though your Sylvania apartment community provides various outdoor spaces to enjoy, your patio or balcony is your direct connection to the natural world. But it may not inspire you by itself. After all, you may only see a small square or strip of space to use. Thankfully, we will offer some suggestions. Consider these small apartment patio ideas for Sylvania and create an open-air sanctuary just past your back door!
Unwind Outside With Small Patio Furniture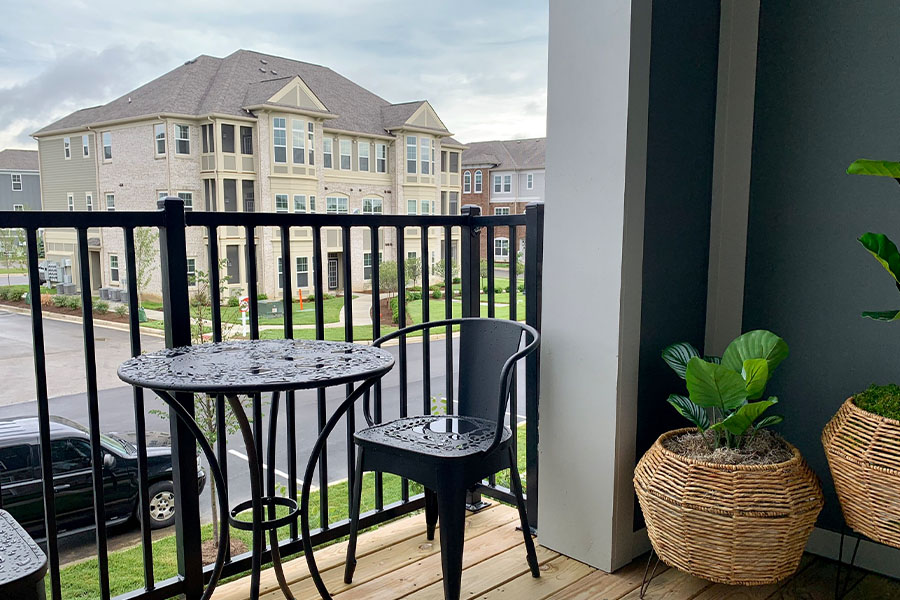 Even if you enjoy
a spacious apartment floor plan
, your balcony or patio may not have an abundance of area. In order to conserve what space you have, stay away from oversized patio furnishings and use more practical products. More sensible patio chairs and a side table will fit much better than an expansive sectional or picnic table. Collapsible possibilities fit in small spaces and are a cinch to store when it gets cold outside. Or you might think about stringing a hammock that you can effortlessly put away following your late-afternoon siesta.
Enjoy A Bit Of Color With A Fun Rug
You can give your patio a more homey vibe with a fun rug. It might bring some flair to an ordinary patio or balcony and feel nicer under your feet than hard concrete or wood. Look for an appropriate rug that is able to survive the elements and is a breeze to clean. You might also select an option that harmonizes with your patio furniture for a synchronized presentation.
Design A Natural Retreat With Potted Plants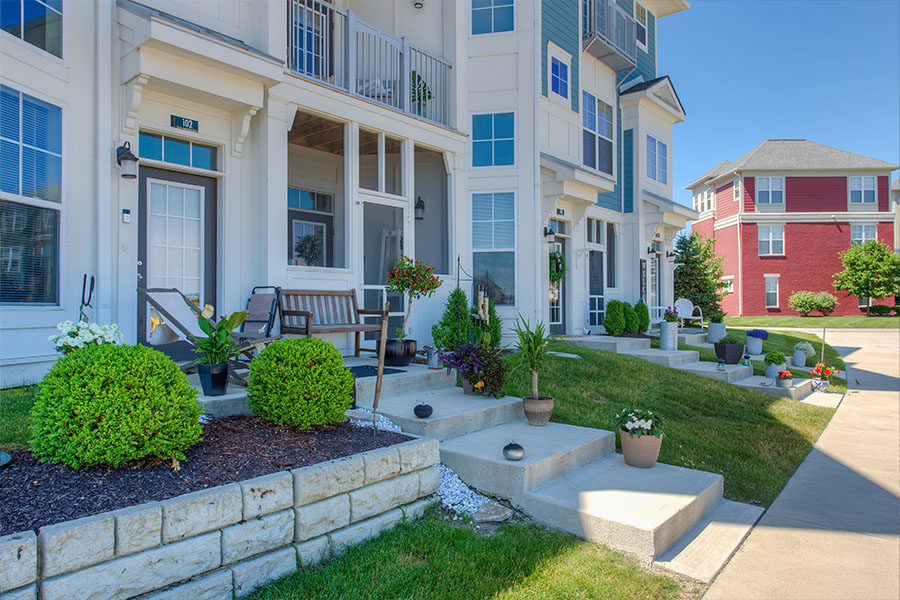 In the event you have a grower's mentality but no backyard, you can still incorporate a natural oasis of planters on your outside space. Most flowers and vegetables do well in planters. You might try some smartly placed planters of flowers to decorate your exterior or fill the space with an abundance of plant varieties. If there is a roof over your exterior, pick options that grow well in limited sunlight and supply plenty of water, as enclosed plants dry out rapidly.
Find Solitude Behind A Balcony Privacy Screen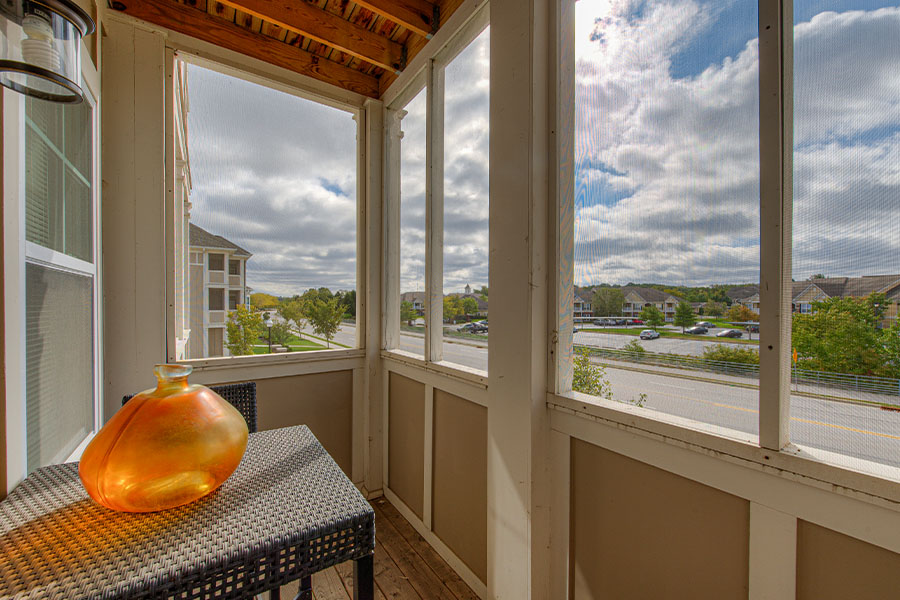 If you would rather it feels like you're in a more isolated environment when you sit outside, consider a privacy screen for your balcony. These implements are a cinch to put up and remove later if you relocate. They shelter you from the eyes of passersby while still providing a limited outdoor perspective while you relax. A balcony screen also helps produce
a more suitable outdoor space for pets
and kids to have fun.
Finish The Space With Some Outside Ornamentation
You can really make your outside retreat unique with some beautifying apartment patio ideas in Sylvania. Fun or trendy weather-appropriate accent pieces can give your patio a personalized appeal. Incorporate an alluring wind chime, cute garden ornament, or whimsical artistic piece that you enjoy. A plug-in or battery-powered fountain or light on the table can offer a feeling of tranquility. Or hang a string of all-season lights for a cozy ambiance after dark. You might even transform your exterior area with holiday-themed enhancements!
Try Your Apartment Patio Ideas For Sylvania At SOMO Flats And Make The Place Your Own
At SOMO, you'll find sizable luxury apartments with a nice amount of outside area to kick back and take a break. You can also take advantage of our outstanding property amenities. Call 419-843-0855 or schedule a tour to speak with one of our helpful leasing specialists about securing your future home.