Easy Small Apartment Laundry Solutions In Sylvania

You're ecstatic your new apartment has its own laundry area. No more being forced to wait on neighbors to be finished with the community washers and dryers or hauling sacks of clothing down to the laundromat. But you've noticed one slight issue. Your tight laundry nook has very little space for anything else. Would you like to know how to optimize your small space? Review these easy small apartment laundry solutions in Sylvania.
Recommendations For Getting The Most Out Of Your Small Apartment Laundry Closet in Sylvania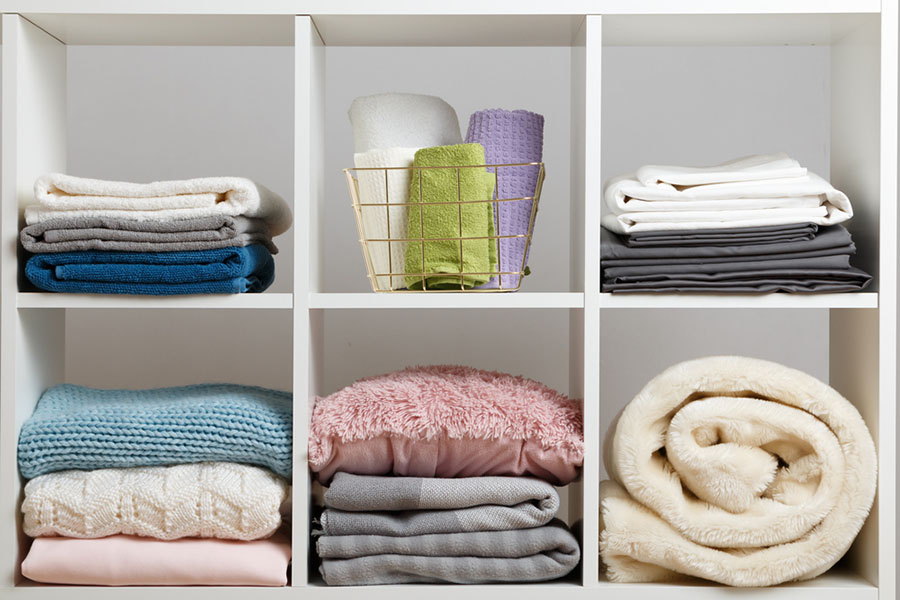 When determining your list of must-have amenities, a laundry room was near the top. But now that you have one, you're concerned about where to put all the things you need. Despite the fact the area may be tight, you are able to optimize it with the following suggestions:
Vertical shelving: In tight spots, it can help to consider a vertical solution. A nice upright shelving unit is usually a wise choice for a laundry closet or limited laundry room. Even though they may only be five or six inches in width, you'll have plenty of room for your detergents and sprays. You could even get a bit of additional shelving area for general cleaning supplies.
Movable storage: You know that little bit of area you have close to your dryer or washing machine (or maybe between the two)? There are actually mobile laundry storage carts planned precisely for those spots. Made approximately five wide, these space-saving small apartment laundry closet solutions in Sylvania can squeeze in just about anywhere. And they're perfect for stowing your detergent, dryer sheets, stain remover, and other supplies.
Over-the-door ironing board with iron rest: Have you forgotten about the ironing board that's sitting against the wall of your bedroom? There's a better spot for it. An over-the-door holder is the perfect, space-optimizing answer. It's reasonably priced, a breeze to put up, and most are sold with a basket for your iron and ironing spray. Fetching your ironing board and prepping for an exciting evening in your new neighborhood couldn't be easier.
Curtains: Does your little laundry spot not include a door? Some inexpensive curtains will work to enclose the area when you're not using it. Thanks to a practically endless number of styles and colors, you will discover curtains that complement your decor. Utilize a pressure-mounted extendable rod to support them. And whenever you're doing laundry and need a place to hang clothes, what do you think you can use?
Baskets: Metal shelving is a normal feature in laundry rooms. While convenient, it also has a tendency to make items topple when they're not set exactly right. Rather than having a cluttered mess of fallen bottles of detergent and stain remover, use baskets. They'll assist you in keeping things organized, and they look nice!
Get A Rental With A Laundry Room In Sylvania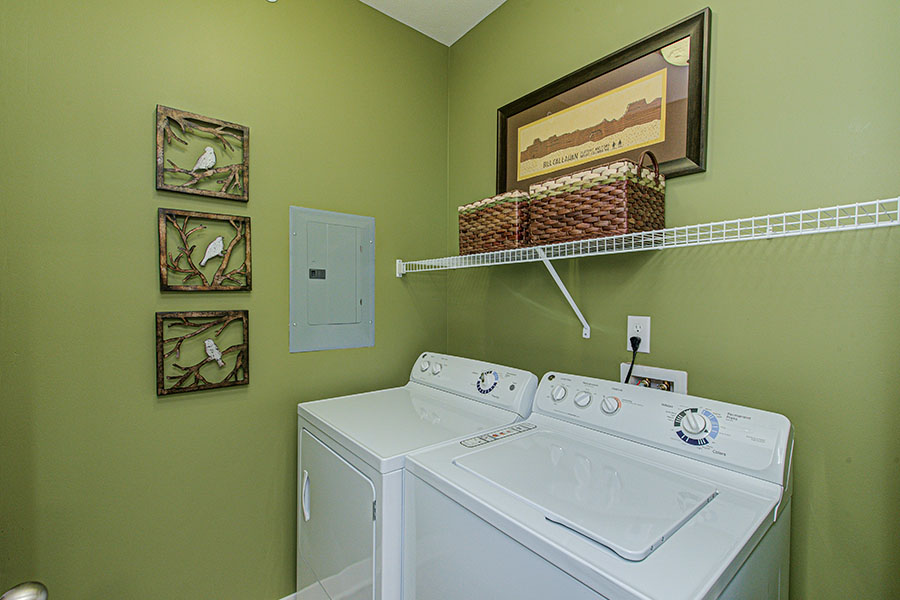 Now that you have a better understanding of how to maximize the space within your laundry room, it's time to search for an apartment that has one! SOMO Flats boasts spacious apartments with the included laundry hookups you want. You'll also enjoy a range of other excellent amenities in this sought-after community. Reach out to 419-843-0855 to speak with a friendly team member or just schedule a tour to start exploring.